"Life without love, is no life at all" – Leonardo Da Vinci
"Without music, life would be a mistake" – Friedrich Nietzsche
Two quotes evidently mutually exclusive, but real talk… is life a mistake if you and the love of it can't agree on what to queue on Spotify?
Think about it, do you have a life at all if you and your other half are constantly fighting over what to tell Alexa to play?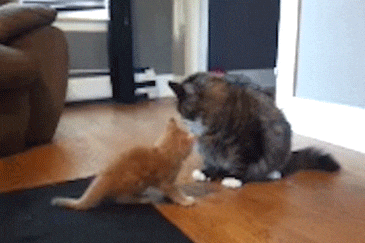 Not everyone has to heed the words of Da Vinci and Nietzche, but your life may be better off if you did. Let's put it this way. No healthy relationship started with fighting over Bieber or Slipknot.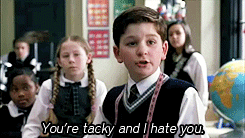 Nowadays, both music and romance are a lot easier to come by than in our parent's day, thanks to the magic of the internet. No more fighting over the record player and risking scratching your 1st edition Thriller vinyl with the dude you organised your 3rd date with over the landline.
With streaming platforms and dating apps (like that great CLiKD app) so plentiful in this generation, it takes WAY less time to find someone who has similar music taste to you.
This all sounds very particular, but in this world of mass availability, why not?
Here are our 5 reasons why it's better to date someone with the same music taste as you:
Finding new music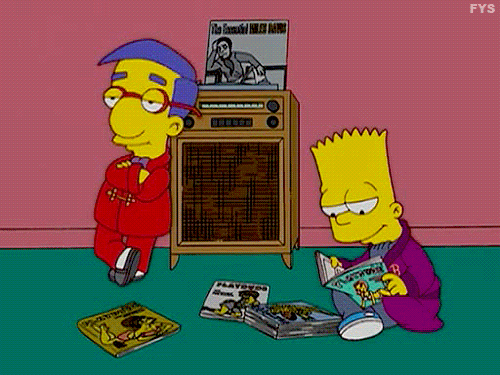 When you start dating someone who has similar taste to you, it's almost a guarantee that the "have you heard *insert song*?" conversation starts real fast. One thing leads to another and you'll go from sending tracks back and forth to outright competing over who can find the next coolest song.
Competition is fun, competition is good. It'll keep you on your toes and you'll find some great new tunes out of it even if the relationship doesn't last…
Making a shared playlist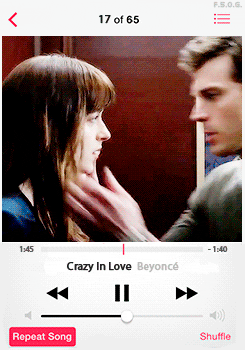 Once it's been established that you share similar taste and you start sharing more and more tracks, it may just make perfect sense to set up a shared playlist.
I know, this sounds a lot like moving in with each other, but just think of the advantages!
You go from your busy 9-5 day of lectures straight to the gym and, without touching the playlist all day, your "Wednesday Workout" playlist is full of bangers because your other half had a day off.
Needless to say, as a muso, few things will sound more appealing than creating a playlist for when the two of you are hanging out.
Not having to put up with just anything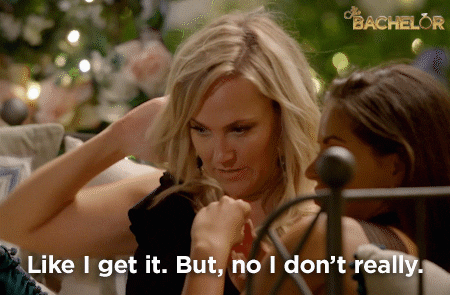 We've all been there. A friend is really trying to push a song on you that "you'll just love", even though you've never really clicked musically. You listen to it. You don't like it. Waste of time for all involved, despite their attempt at generosity.
You get bored of doing this with a friend, but you do it anyway because they're a friend. Why would you do this with someone you don't really know? Especially when you know it's likely to go equally as bad?
Fortunately for you, because you're dating someone with a similar music taste as you, the chances of this happening are a lot slimmer. You trust the other person, so you now feel somewhat entitled to maybe not listen to just anyone's opinion.
Gig dates!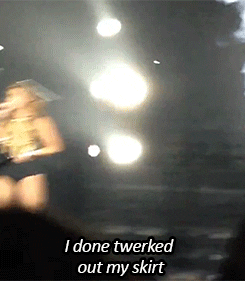 Setting the scene: Beyoncé just "twerked out of (her) skirt". You send a video of said moment to the person you're dating… Opened. Read. No initial "OMG" or "NO F*CKING WAY" reply. 2 hours later you get a thumbs up emoji.
No other way of saying it. They simply gotta go.
In an alternative reality, your date has gone to see Beyoncé with you (because they clearly know how to wisely spend their money) and held you, as shook with excitement as you are.
Think about the amount of amazing experiences you've had at gigs. Wouldn't they have been better shared with someone who you went there with, then left with after and just spoke about THE Queen Bey late into the night because you have a similar music taste?!
Festival holidays!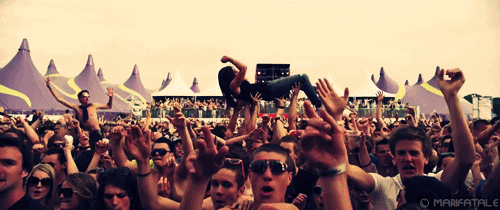 So, that whole gig experience from before… Think about that, but on 10 times the scale. You've gone from Weezer at Wembley Arena to Gorillaz at Glastonbury.
You're covered in glitter and having the time of your life, making a whole bunch of crazy new memories. Of course, you're accompanied by your attractive, and well musically educated, partner in crime.
You both wake up every day feeling kinda grubby and VERY hungover, but you get a gentle nudge that *insert obscure band name*, who scored high on Pitchfork, are playing at that random stage in the forest at 12, so up you get! Most importantly, it doesn't feel like a chore. You aren't just going with it because you don't want to be left at the campsite alone. You're doing it because this is what you've always kinda wanted. An equally fun person with as much drive to see the established headliners, as much as the shiny up-and-comers.
Always remember music is great, you are great and you deserve someone who loves you as much as they love music. Get out there and find that person who can give your incredible musical experiences that extra gloss they need.
By Lucas Galley Greenwood